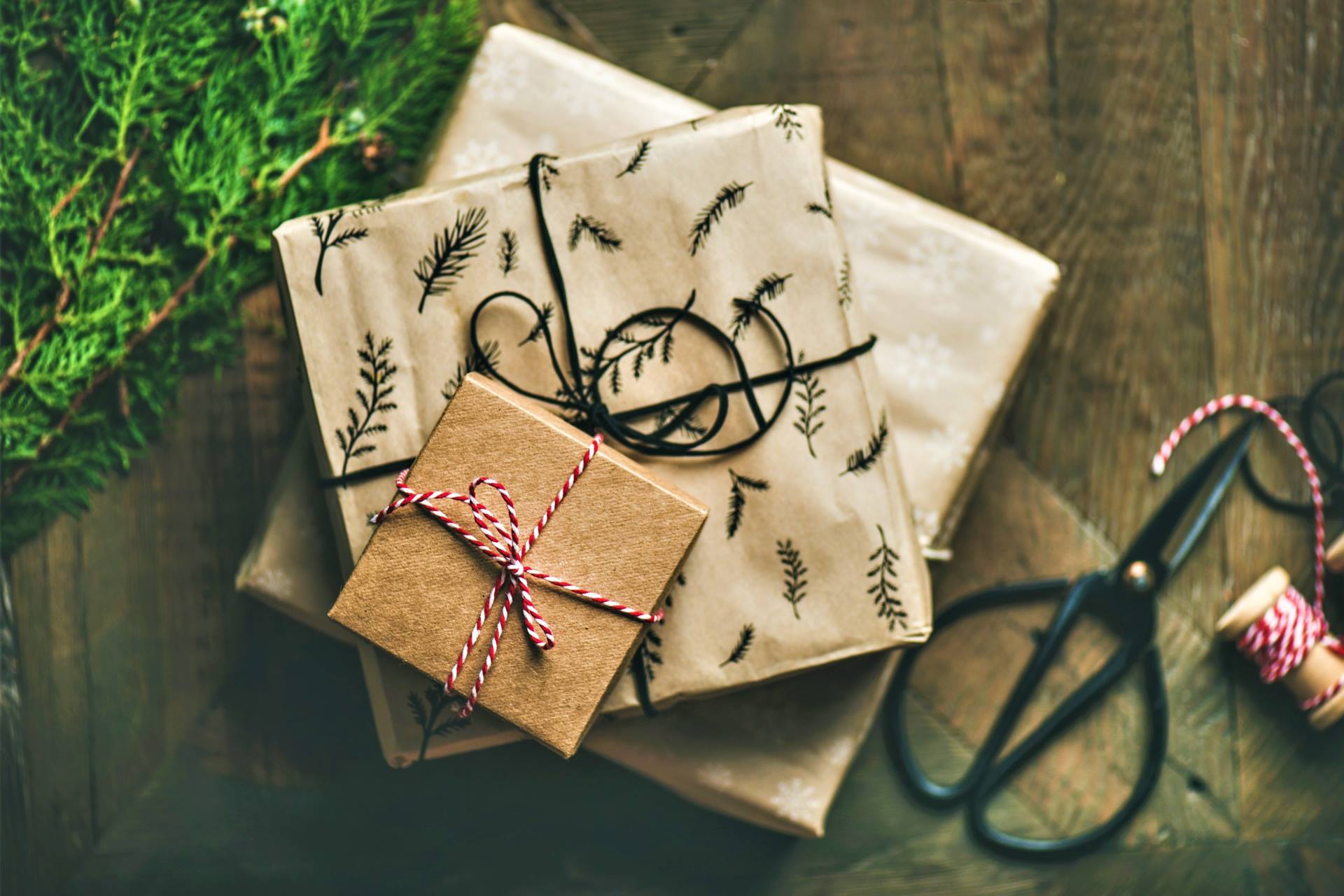 How to pick the perfect liquorice
The challenge
You know someone that likes liquorice and you want to treat them to something special. The challenge is, you don't quite know enough about exactly what sort of liquorice they like to guarantee that your choice of gift will delight them.
This is a common problem in the UK nowadays and you are far from alone. We have hand selected 200 varieties out of literally thousands of options on offer worldwide – the range of liquorice available today is bewildering.
However, fear not. We've written this to try and take the guesswork away and help you pick the perfect gift that shows both how thoughtful you are and make them go 'wow!'
A note on our gifting range
Whilst our gift collection contains a curated selection of our full range that we think are particularly suited as gifts, every single product we offer can be gifted - allowing you to create the perfect liquorice surprise.
This is because we offer a free gift note with every order (Plus we do not include a paper invoice in the parcel unless requested).
PS If you still aren't sure what to buy after reading this, please feel free to get in touch and we will be happy to help.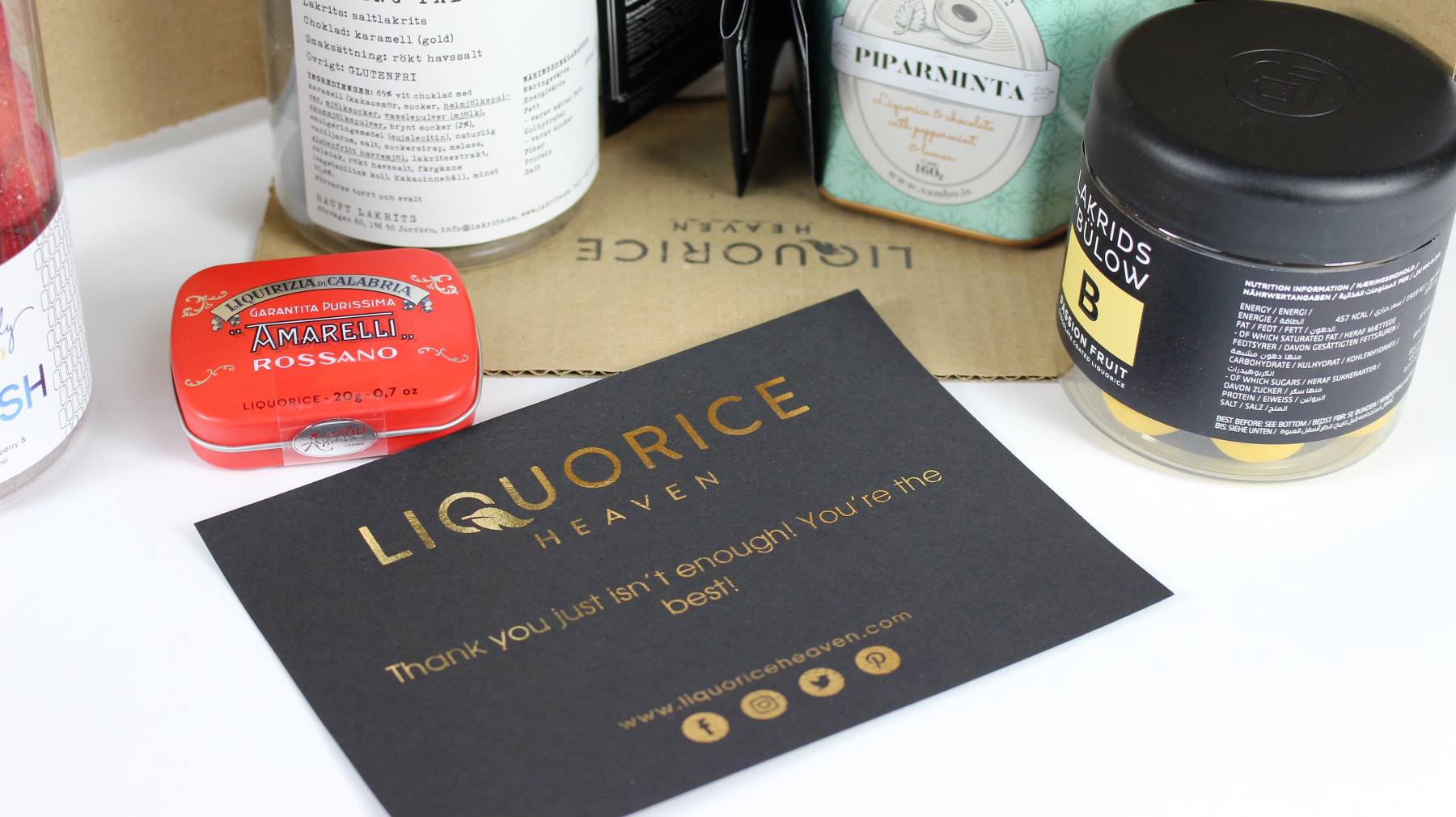 Free
Personalised Gift Note
Available with every order. Just tell us what you want us to include in the message when you check out.
Sweet or Salty?
This is THE big question to answer if you want to give them the perfect liquorice gift!
If you are lucky, they will have mentioned salty liquorice and whether they like it. Quite possibly not though!
Be warned, 'salty' does not mean traditional salt (As in the table variety). In the liquorice world salt mainly refers to ammonium chloride - a VERY different experience.
The European Classic
Salty Liquorice
As a general rule of thumb, if your intended recipient lives / used to live / has frequently travelled to Northern Europe (The Netherlands, Sweden, Denmark, Iceland, Norway etc.) or talks about liquorice from these countries
then it is a safe bet that they'll like and prefer the salty stuff.
Why is this? Liquorice on the continent is typically salty rather than sweet like is traditional in the UK. On top of that, the further north in Europe you go, the saltier they like it. In the same way that salty liquorice has only recently gained mainstream popularity in the UK, sweet liquorice is only really just gaining wider acceptance in Northern Europe!
PS Remember that this isn't table salt we are talking about – it is ammonium chloride. It is what provides the distinctive taste and aroma in 'salt' liquorice.
That doesn't sound like them?
Sweet Liquorice
That doesn't sound like them? In this case sweet liquorice is the safe bet.
If you want to play it extra-safe, avoid anything with salmiak as an ingredient (Even sweet Dutch liquorice typically contains a small amount) as some people can find the ammonium smell off-putting if they've not come across it before.
Black Liquorice
If they aren't particularly interested in chocolate or you know that they prefer liquorice without it then "black" liquorice is the way to go. If they are also chocolate fans, you might be better to skip this and onto the liquorice and chocolate guide further down below.
Was salty liquorice the conclusion reached above? In that case, the chances that they'll prefer hard liquorice (Especially if Dutch!), it is definitely the safe bet unless of course you know otherwise.
Here are a few ideas for lback liquorice inspiration...
Liquorice for Chocoholics
Chocolate works really well with liquorice and we are all spoilt for choice.
White, milk or dark chocolate combined with a sweet or salty liquorice and a massive array of flavour options are available (Everything from common things you'd expect like caramel or strawberry to the more unusual like saffron, mango or lime)
We've got a number of different artisan liquorice brands that focus on the combination of liquorice and chocolate.

The famous luxury brand
Lakrids by Bülow
Founded by John Bülow in Denmark these are by far the most well-known luxury liquorice brand, featuring in top end food halls and premium shopping malls all over the world.
They are a safe bet as they offer consistently high quality across the entire range, sweet and salty products as well as selection boxes & gift boxes.
Perfect for anyone that is into designer labels or brands as well as foodies!
Handmade, Fairtrade & gluten free
Sv. Michelsen Chokolade
Sv. Michelsen. This Danish Chocolatier has been around since 1933 and its range is popular with the Danish royal family.
The liquorice range is all based on a tasty sweet liquorice and the quality of the chocolate & flavourings is top-notch.
Whilst they are very well known in Denmark, it is not the case yet in the UK.
The large selection box is also our most premium product offering.
Premium, exclusive & hard to find.
Award winning Icelandic bean-to-bar
Omnom Chocolate
The multiple award-winning Lakkris and Sea Salt chocolate bar, from Icelandic "bean to bar" maker Omnom. It is widely recognised as the worlds best chocolate & liquorice bar
Creamy caramelized white chocolate has been spiced with raw Persian liquorice and finished with sprinkles of sea salt, harvested from the West Fjords of Iceland, by Saltverk.
For the adventurous foodie
This is where Haupt Lakrits steps in. We could have put them in the chocolate and liquorice section (For some of the products at least) but they are known for more than that.
Based near Copenhagen, Sweden they focus on small and single batch artisan liquorice alongside a winning range of regular varieties.
Expect unusual and punchy flavours from Haupt Lakrits. For example they are well known for creating Svenskjävlar (Literal translation: "Swedish Bastards"), the world's saltiest liquorice.
They have gone from strength to strength over the last couple of years and now have a stunning array of unique flavours. The limited editions and single batch varieties arrive monthly and ensure that things never get dull or boring.
For the keen cooks & Bakers
If they love spending time creating masterpieces in the kitchen it could also be worth considering liquorice cooking ingredients.
all the essential liquorice
Chefs Ingredients
We offer the essential liquorice cooking & baking ingredients. We offer products from the famous Italian manufacturer Amarelli due to the high quality of the roots they use from Calabria.
The Spezzata and Spezzatina pure liquorice pellets are loved by chefs including the liquorice queen Nigella Lawson (Used her liquorice recipes such as her famous Basque Burnt Cheesecake).
We've also got a guide to cooking with liquorice if you want to be extra knowledgeable about your gifts!