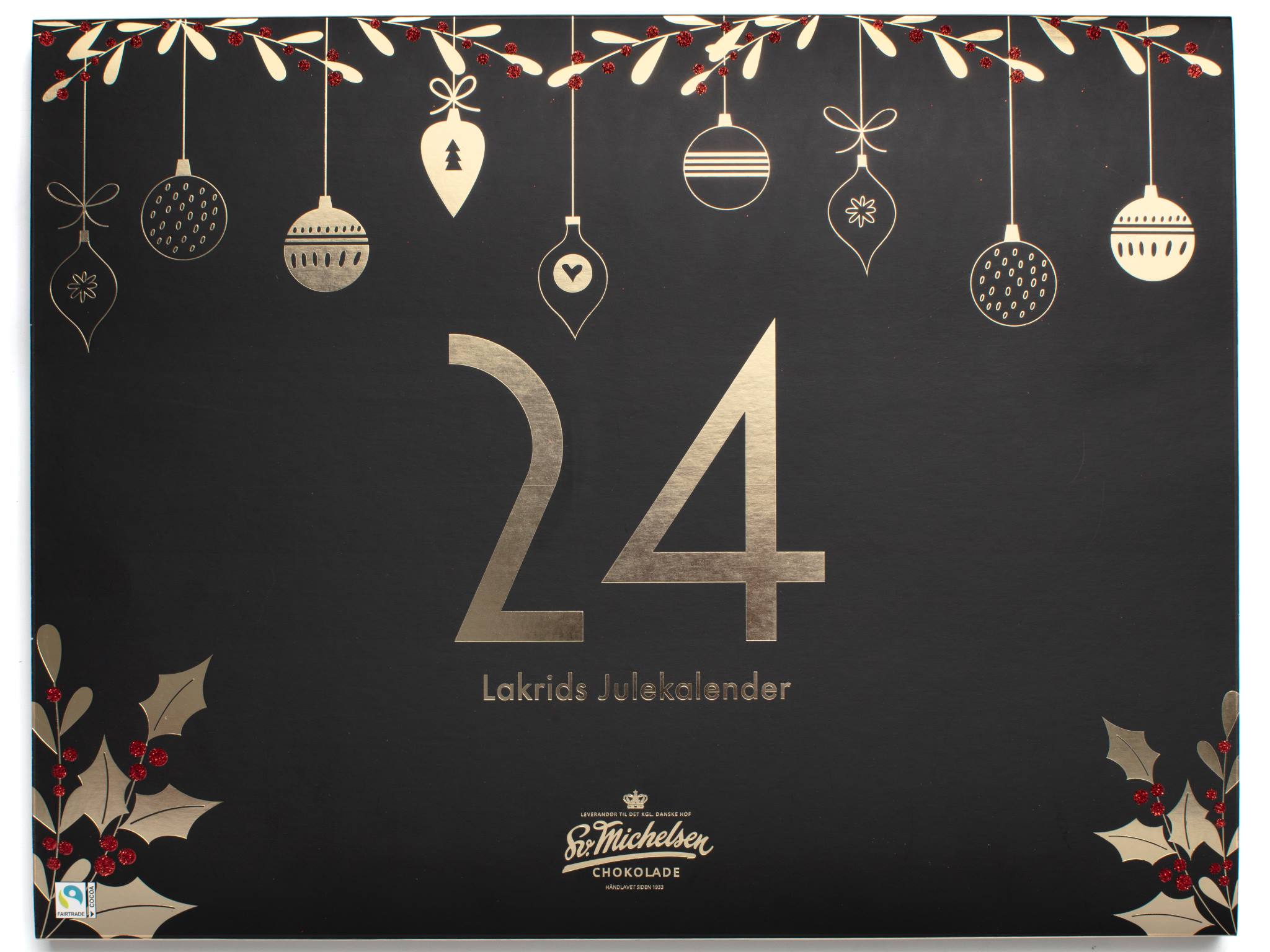 2023 Liquorice Advent Calendars
The world's best liquorice advent calendars are now available! We couldn't pick one so we have three available, each with very distinct offerings. Two are UK exclusives. Get them whilst you can, stock is strictly limited. 
We wish you a very merry Christmas!
Liquorice Advent Calendars Overview
Haupt Lakrits studio's has been on a roll this year with a lot of new winning products. This calendar 60% salt liquorice mixed with the remainder sweet or sour plus sour and one really hot! This calendar has 26 different flavours (The extra window allowing you to start in November...) and contains a massive 500g of liquorice.
Lakrids by Bülow is providing its famous calendar which is full of the classic refined chocolate coated treats that Lakrids fans love. Mostly sweet liquorice. Gluten free and suitable for vegetarians. 345g NETT
Sv. Michelsen has offered a chocolate coated liquorice dragee calendar in Denmark for a few years now. 2023 is the second year it has been available in the UK though! Gluten-free, fairtrade and a very keen price from one of Denmark's most highly regarded chocolatiers. 270g NETT
Let customers speak for us
Liquorice Advent Gifts
Is this liquorice a gift? We offer the option to include a personalised gift message with every order, free of charge. To include a message, just write what you want to be included in the note in the gift message section in the shopping basket.

We will then include a written note in the box with the liquorice sweets (and no receipt!) - it is as simple as that!
Packaging & Delivery
Free UK Delivery when you spend £20. International shipping is available to selected countries. Order before midday for same day dispatch from our UK warehouse (Orders placed after noon on Friday will be dispatched on Monday)
We send all of our liquorice out in boxes, to ensure they arrive undamaged and in pristine condition on arrival. Wherever possible, our liquorice is shipped in letterbox friendly packaging.  The majority of our postal packaging is made from recycled materials and 100% of it is recyclable. Once you have received your liquorice, we encourage you to help us protect the planet by recycling it.
For freshness, Lakrids liquorice itself comes in variety of packaging. Once you have finished enjoying your liquorice, please dispose of it in an appropriate way, following any recycling guidance listed on the packaging.
To minimise potentially unnecessary paperwork, we don't include an invoice/receipt with the delivery but a link to a printable copy can be found on your order confirmation email.